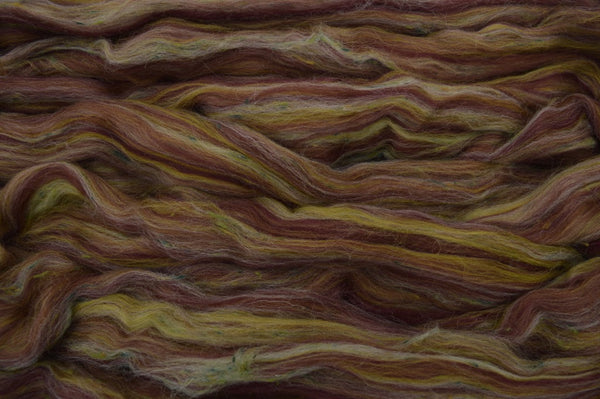 Hairy ShieldBug (underweight braid) 97g
Regular price
£7.75 GBP
Sale price
£6.98 GBP
---
From the Entomology collection
Hairy Shieldbug
Dolycoris baccarum
Blend: 50% Corriedale/25% Merino / 20% South American Wool / 5% viscose
£8.0 / 100g
I'm really fond of shieldbugs. I'm not sure why! They are fairly common around Britain and the Hairy Shieldbug is greenish/purple with hairs on it. It is also known as the Sloe Bug although they don't feed off the blackthorn apparently. When we grew a field of oats here once, when we harvested it, it was filled with the most amazing number of insects, mostly ladybirds and shieldbugs!
This fibre will felt.
Cool hand wash yarn and items made from this blend in a suitable detergent for wool/silk only.